Candy Apple Red Party Bus
Welcome to Party Bus Limo Hire Swindon. We are a very proud, longstanding, family run business that prides ourselves in our exclusive and luxurious fleet of Party Bus's, Limousines and Hummers.
We have been working in the Limousine industry for over 14 years now and have consequently built up a great reputation in this time. As a family run business we perceive ourselves as and are proud to be a professional and experienced company that prioritises our customer's wants and needs. With a fleet of six vehicles we have something to suit everybody's taste. At 'Party Bus Limo Hire' we offer the most luxurious and exciting limousines, one of which is our Candy Apple Red Party Karaoke Bus. This particular vehicle is the star of our fleet and the most popular of the lot. It is without a doubt the vehicle with the most to offer, with a range of different features, this is the one to get any party started. At Party Bus Limo Hire Swindon, we like to call our Party Bus our club n wheels. With a full list of the features included, stated down below you are sure to have an amazingly fun time. Our long standing reputation brings back regular customers and introduces new customers on a day to day basis. Whether you wish to hire a Party bus for a wedding, hen party, stag party, birthday celebration, sporting event, prom, kid's leavers or graduation, in Swindon we go the extra mile and more to make your experience with us astounding and most importantly, unforgettable.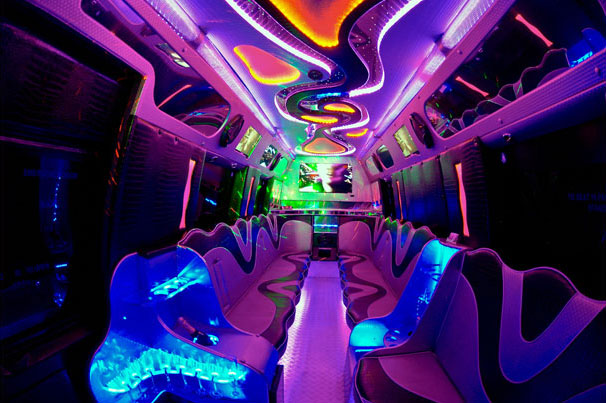 At Party Bus Limo Hire Swindon our prized Party Limo Karaoke Bus seats up to 16 passengers and is coated in metallic candy apple red colour. If you are looking for transportation that is fun, funky and unique then look no further, our candy apple red party bus comes equipped with a range of differing features that will keep you entertained for the entirety of your journey. Journeys no longer need to be boring, draining and a drag. Our Party Bus offers transportation in and around Swindon that will highlight any occasion. When you have to travel, why not do it in comfort and style? What is more, there are plenty of thing ion board to keep you entertained, including a 2000 long song playlist to sing on the karaoke. Our Party Bus offers a fantastic lively atmosphere, with mood lights, lasers, plasma screens, strobes and a mirrored ceiling you will feel like you are inside a club on the way to your destination. It is suitable to hire for almost any event and is most defiantly the vehicle to get your celebrations started.
Features
16 Seat Party Bus
Candy apple red exterior with glitter flake
2000 Song Karaoke
Large TV Screen
Plasma Screens
CD, DVD and IPod Connectivity
Bluetooth
Sound System with Subs
Strobe Lights
Air Conditioning
Mirrored Ceiling
Bar Area Including Fridge
Our Party Bus has become a very popular choice for any event, its versatility means that it is suitable for a number of occasions such as; Hen/Stag Parties, parties, birthdays, school proms, cooperate events, sporting events including Newbury, Cheltenham and Royal Ascot.
Moreover, with a large boot, the party bus is a perfect choice for airport transfers and for groups that are looking for space to store overnight/weekend luggage. With so much to offer the party bus is our most demanded vehicle; throughout our time this particular limousine has served many customers for a range of different events. Its versatility and affordability have made this party bus a great choice for any event hire and has always proved successful in the past. With amazing feedback, we can confidently express that this an amazing Party Bus that will always deliver and never disappoint. If your party of up to 16 passengers are looking for transportation that is comfortable, stylish and fun then this is the best choice for you. Click onto the 'Fleet' tab to view pictures of both its exterior and interior, Party Bus limo Hire Swindon can assure you that you will not be disappointed. Get your celebration started with our fantastic Party Karaoke Bus and all of its fun and enjoyable features.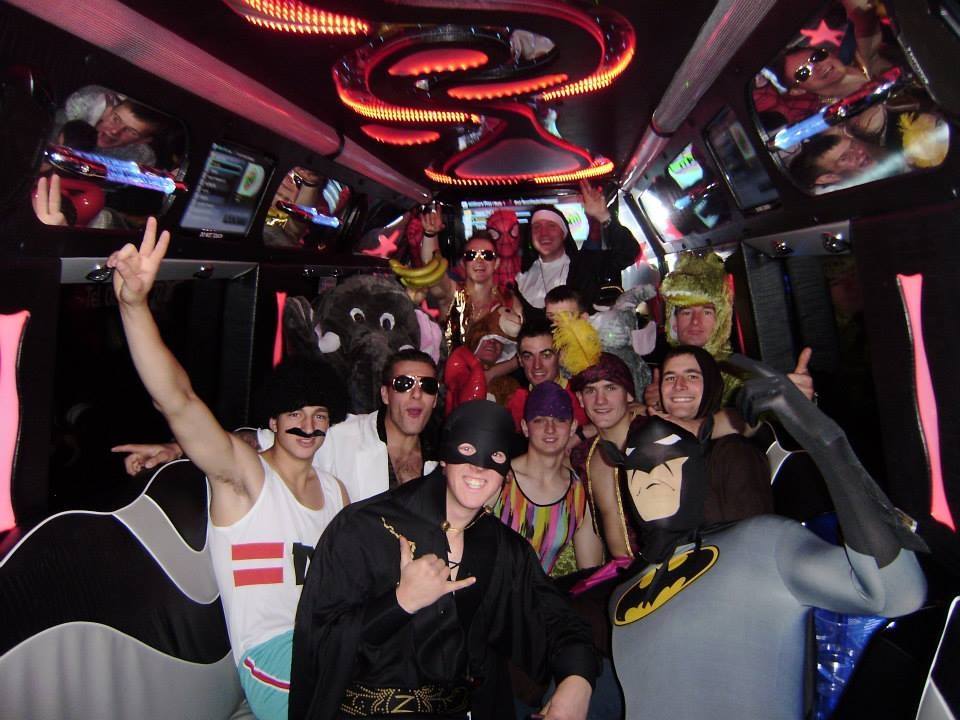 Who Are We?
We are not a limo broker, but a family run company. It is very important to us that we express this as much as possible due to the bad reputation of such Limo brokers. It has been an unfortunate circumstance that each year, without fail customers contact us in disbelief and distress as their vehicle has not arrived or is in bad condition and are thus in need. When you book with a Limo Broker there is always a risk to what you are signing up for, however with a family run company like ourselves we will not disappoint you. Here at Party Bus Limo Hire Swindon we own all our vehicles; each one is available to view (by appointment only). If you have any doubts then we are able to arrange an appointment with you to come and view the vehicles first hand. We are a very reliable and trustworthy business; we can guarantee you that you are in safe hands.
Although we are Party Bus Limo Hire Swindon, we are able to transport people to and from all surrounding areas in Swindon including; Highworth, Wroughton, Bishopstone, Liddington, South Marston, Wanborough, Blunsdon, Chiseldon, Draycot Foliat, Sevenhampton, Broad Blunsdon and many more. As well as transporting in and the areas of Swindon, we also travel further afield. For those parties who are also looking to travel away we are also able to cater to your needs. In the past, Party Bus Limo Hire Swindon have transported groups to other major cities including Bath, Reading, Bristol, Brighton, Bournemouth, Cardiff, Birmingham, Swindon, High Wycombe, Slough, London, Southampton, Portsmouth, Northampton and many more. If the destination you are looking to travel to or from is not listed above then please do not hesitate to contact one of our friendly staff on 01793 205025 to ask the question.
Our vehicles are maintained to the highest of standards inside and out; on a regular basis we maintain our Limousines with newly refurbished exteriors and interiors.
Our Services
At Party Bus Limo Hire Swindon we offer a lots of different packages to suit your travelling needs, we have a range of packages to suit different events such as proms, weddings, Royal Ascot and many others. One of our most popular packages is our 1 hour hire, this gives you time to travel to your destination, time to sit back and enjoy all the features your limousine has to offer and finally some time for pictures. Some other packages include a 45 minute hire, a 3 hour hire and so on. Whatever it is that you require, whether that is extra pickups, drop-offs, pit stops or anything else, we are able to cater to your needs and preferences. Here at Party Bus Limo Hire Swindon we are able to tailor make your package to suit your preferred hire time or whatever you may need; we are able to give you guidance and advice you during your booking process with us. Call us today on 01793 205025 or fill out an obligation free quote form online to receive a quote. It takes a deposit of £50/£100 (depending on your booking) to secure your booking. Please do not hesitate to contact us with any questions or queries that you may.
All of our vehicles including our Party Bus are maintained to the highest of standards. We regularly maintain them with newly refurbished exteriors and interiors. We specifically pride ourselves with the appearance of our vehicles and are constantly monitoring and updating them. Many customers choose to go with our services as opposed to others due to the sheer luxury of our vehicles. It is a very true saying that what you pay for is what you get! Before each hire each Limousine is carefully cleaned and equipped ready for its booking. With over 14 years of experience we know what our customers want, we are a business that you can trust to make your day special. You can visit our 'Gallery' or 'Fleet' able to view all of the interiors and exteriors, we can guarantee you that you will not be disappointed!
If you have any other questions or queries which are not mentioned above then please do not hesitate to contact one of our members of staff on 01793 205025.
Meet the Staff
Founded in 2003, Party Bus Limo Hire Reading has been up and running for well over 15 years now. First established by Steven Clarke, our family business has grown in size and is now run by three generations worth of Clarkes. Throughout our time in the Limo industry, we have become a renowned and well established business. Each member of our team has an important role to play; working together as a tight-knit family, we keep our standards high and our customers happy.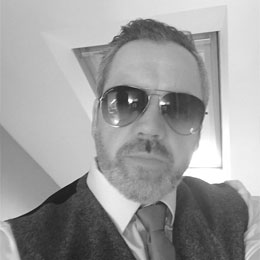 Stephen
Workshop Manager/Driver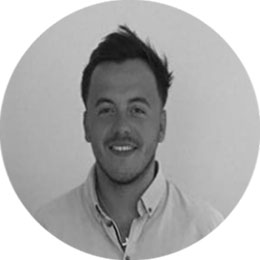 Josh
Director/ Transport Manager